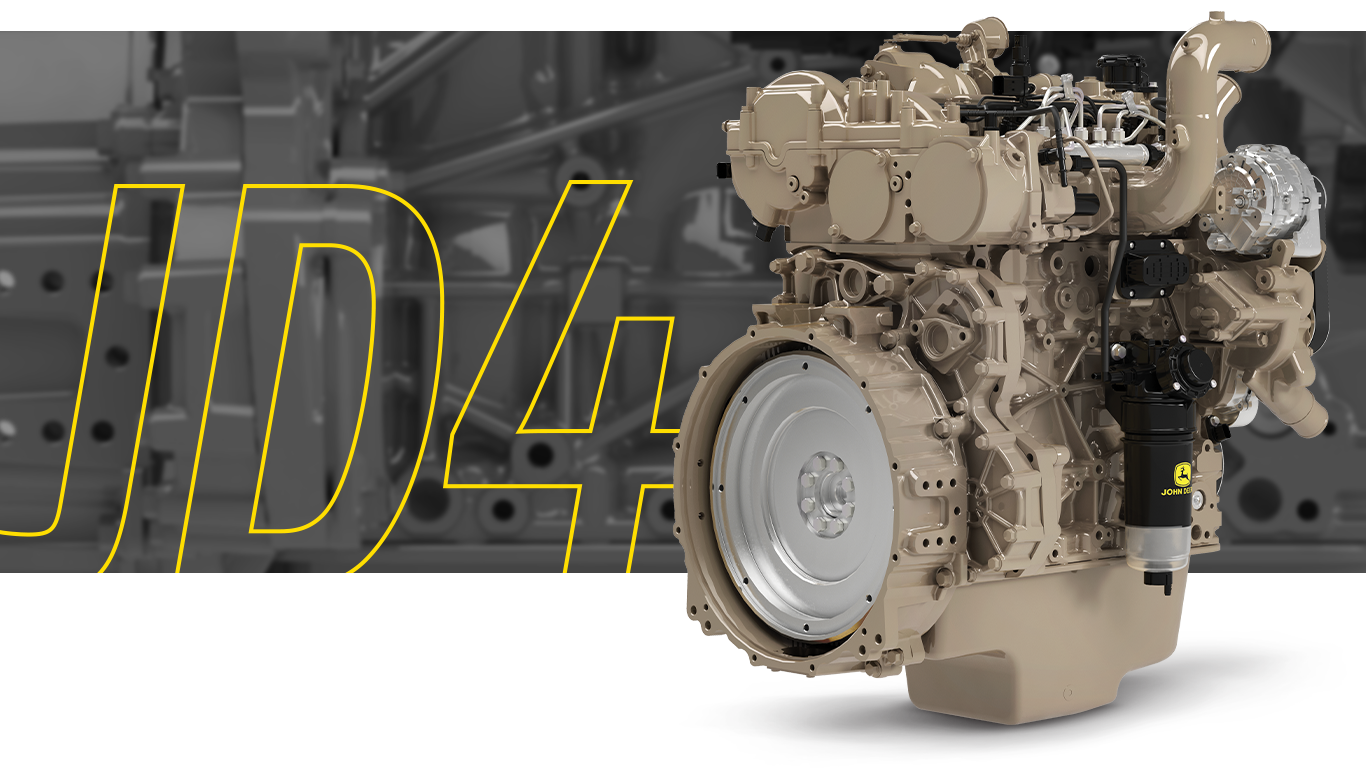 New to the John Deere engine lineup, the JD4 provides up to 116 kW (156 hp) of power in a reduced package. This compact but mighty engine will be ideal for industrial and gen-set applications.
The JD4 features a 20% to 30% reduction in package size and a more than 100 kg (220 lb) reduction in weight compared to the John Deere 4.5L single turbo engine. This compact engine design offers improved visibility and fuel efficiency.
The JD4 also features a rear gear train that provides customers with low noise and higher PTO power. The engine has an extended single turbo range and 670 Nm (494 lb-ft) of maximum torque for improved high-load capacity and productivity.
Improved engine reliability and uptime
The JD4 offers a more reliable diesel exhaust fluid (DEF) delivery system. The engine also features extended fluid service intervals of 750 hours, reducing maintenance costs for customers. Hydraulic lash adjusters decrease valve wear and eliminate valve lash maintenance.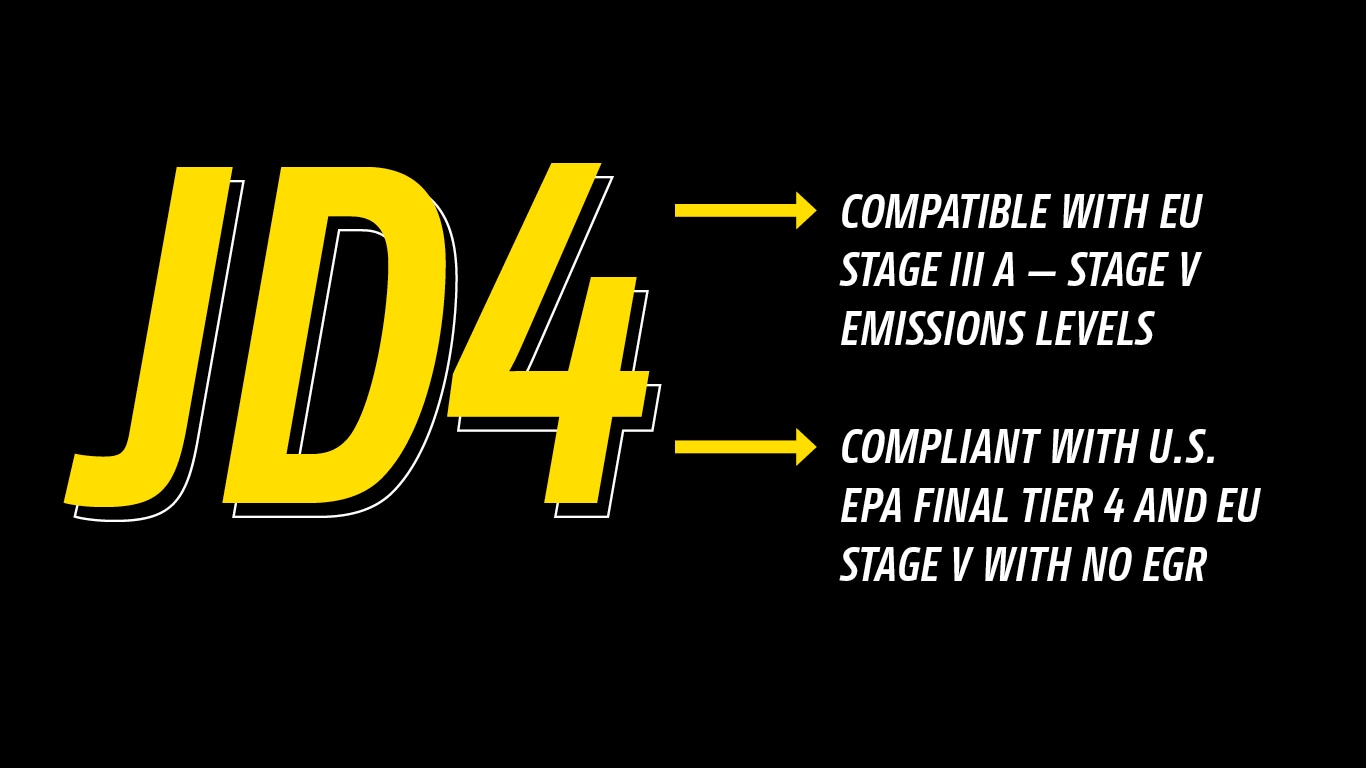 Increased auxiliary power
The JD4 engine offers up to two auxiliary drive pads, providing three times more available auxiliary power. This additional power allows flexibility and enables off-boarding for electrification and hybrid applications.
Worldwide engine emissions compatibility
The JD4 will be compatible with EU Stage III A – Stage V emissions regulations through common interfaces. The engine is low-NOx-ready with planned external cooled exhaust gas recirculation (EGR) and a single overhead cam shaft valve train. The JD4 engine is also compliant with U.S. EPA Final Tier 4 and EU Stage V with no EGR.
Always looking ahead, John Deere even designed the JD4 to meet future emission regulations beyond Final Tier 4 and Stage V.
Offering next-generation performance benefits that contribute to the overall customer value, the JD4 is a powerful addition to the John Deere lineup.