LEAVE NOTHING TO CHANCE.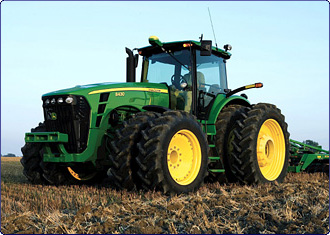 AGRICULTURE EXPERIENCE.
John Deere has been helping you farm for over 155 years. We understand your business and we understand the heat, dust, and rigors of working in the field.
Repowering with a new John Deere PowerTech engine or a Reman Select engine is a cost-effective alternative to rebuilding.
Here are a few advantages:
New lower emissions engines.
Improved performance, reliability and convenience.
Factory built and tested engines.
Reduced downtime.
Email our Aftermarket Engine team at repower@bellpower.com for a quote.