Construction Reman/Repower
Construction Equipment
Out Here, It's Survival of the Fittest.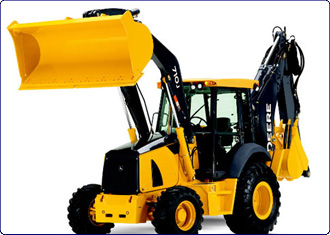 Deere backhoes, loaders, and dozers are there to provide you with the equipment you need to get the job done. When equipment is down it means more than just a repair cost. Look to repower worn engines with a new Deere.
Repowering with a new John Deere PowerTech engine or a Reman Select engine is a cost-effective alternative to rebuilding. Here are a few advantages:
New lower emissions engines.
Improved performance, reliability and convenience.
Factory built and tested engines.
Reduced downtime.
Give us a call to request a quote.